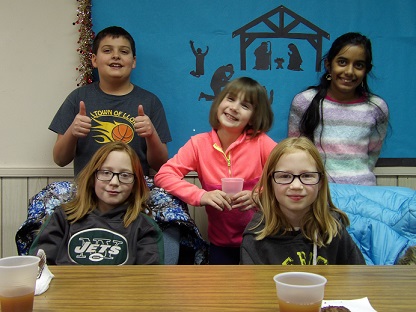 A Children's group meets on Wednesdays, 7:00 to 8:00 pm, during the school year.

For children grades 2nd
to 6
th
(ages 8 to 12 years). We meet weekly for fun, games, quizzes, snack and social interaction - all with a central Bible theme. All children within this age range are welcome to join the fun!

It's a non-threatening environment which allows the young people to explore their relationship with Jesus Christ and how they can apply that to their every day lives. We aim to create a safe space each week to allow them to talk and share what is important to them. It's not school and there are no teachers; the group is facilitated by adult leaders who want the young people to discover how much God loves them. Our prayer is that they leave each week knowing how important they are to God - just as they are. If you have questions or concerns talk with the ministry leader Julie Bain or call the church office.
Also, see the enrollment form on this site (click below)!