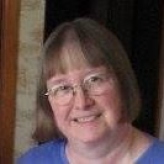 Carol Rosenberger

Treasurer


The New Paltz Church of the Nazarene has been Carol's home church since she and her husband, David, moved here in 1977.
Much of that time she has worked with the children- teaching Sunday school, working with the youth group, and teaching at Sunbeam Nursery School which was sponsored by the church.
Carol also maintains the church library and serves as the church Treasurer.
Since her retirement she has stayed busy both at home and church. She has three grown children, all who live in the area.
Carol enjoys spending time with friends and family, reading and other hobbies.
Carol says, "I've yet to be bored in this big, wonderful world God has given us to enjoy!"